Quality that lasts
The JBC Cone-Bar is made from the highest quality commercial grade ABS materials, ensuring high performance and long-life durability.

Color variation
Available in many different color combinations and 2 adjustable sizes chocie: 3' to 6' and 6' to 10'.
Flexibility
The Retractable Cone-Bar adjust from 6 feet to 10 feet in length. Engineer grade reflective sheeting ensures maximum visibility day or night
Custom imaging
This product will fit on all JBC cones and knob-top delineators; and custom imaging on the Cone bar is available.

Effectiveness
Compared to warning tape, the Cone Bar is highly effective in terms of cost and functionality. The Cone-Bars is reusable, highly reflective at night, and it creates true work-site traffic control.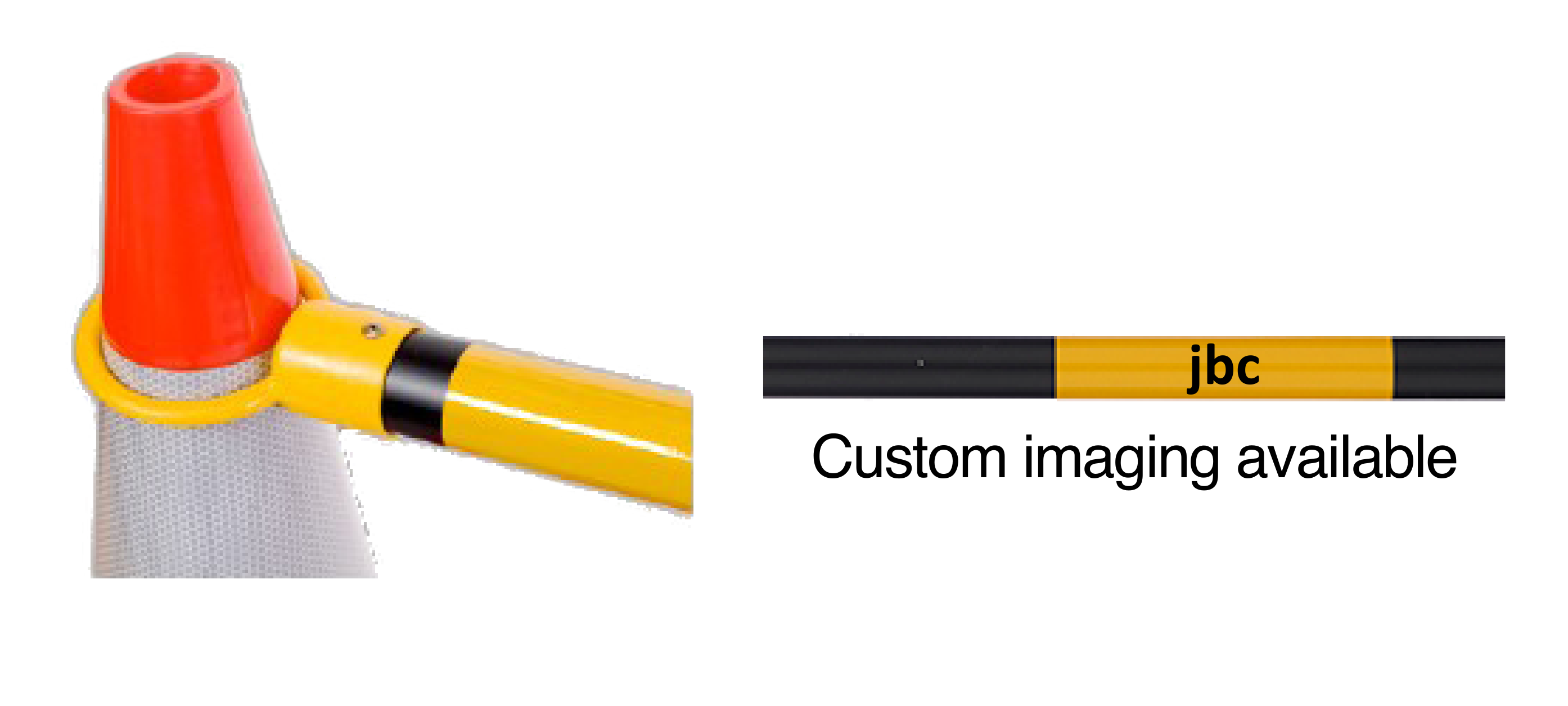 Cone Bar Roll ups
Wide array of commonly used warning text as well as your custom text can be printed on our engineer grade reflective sheeting. Perfect for vehicle and pedestrian traffic control.

Extremely portable and lightweight
At only 1.35 lbs., the Retractable Cone-Bar is easily carried or transported in the trunk or truck bed, and it's easy to set up. Just drop the Cone-Bar ring onto the top of the cones or delineators to setup an inexpensive barrier around hazardous or controlled areas.