Quality That Lasts
JBC™ Barricades are made to last. Barricade legs are created with galvanized steel to prevent rust and corrosion. Barricade panels are made from a unique ABS blended material and are fluted for maximum durability. The panels are securely fashioned to the legs with plated carriage bolts, split lock washers and nuts.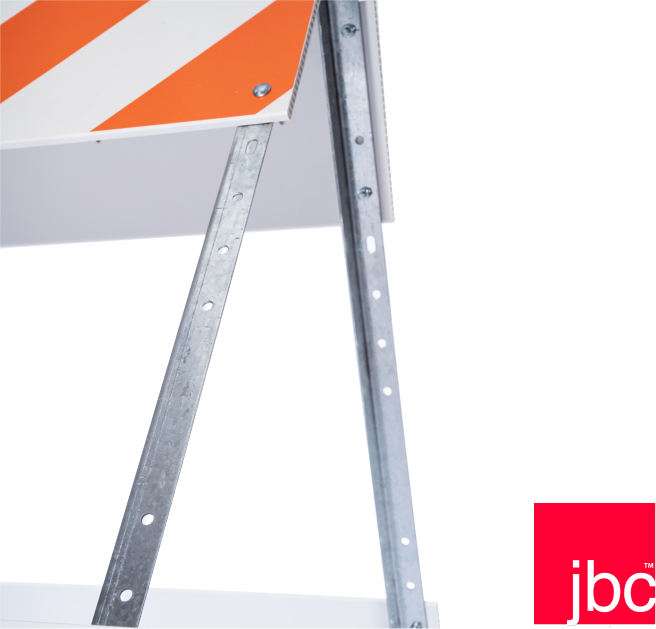 Customize Your Barricades
Order custom printed JBC™ Type I Barricades with your logo or message. Stenciling with our solvent-resistant UV printing is available for bottom panels.