Cobra Chain
A strong, durable option that will connect to all to JBC™ cones and delineators to form visual barriers that are bright and colorful.
Manufactured from polyethylene plastic
UV stabilized to prevent color fading
2" chain tensil strength 199 lbs
30-day load bearing test 30 lbs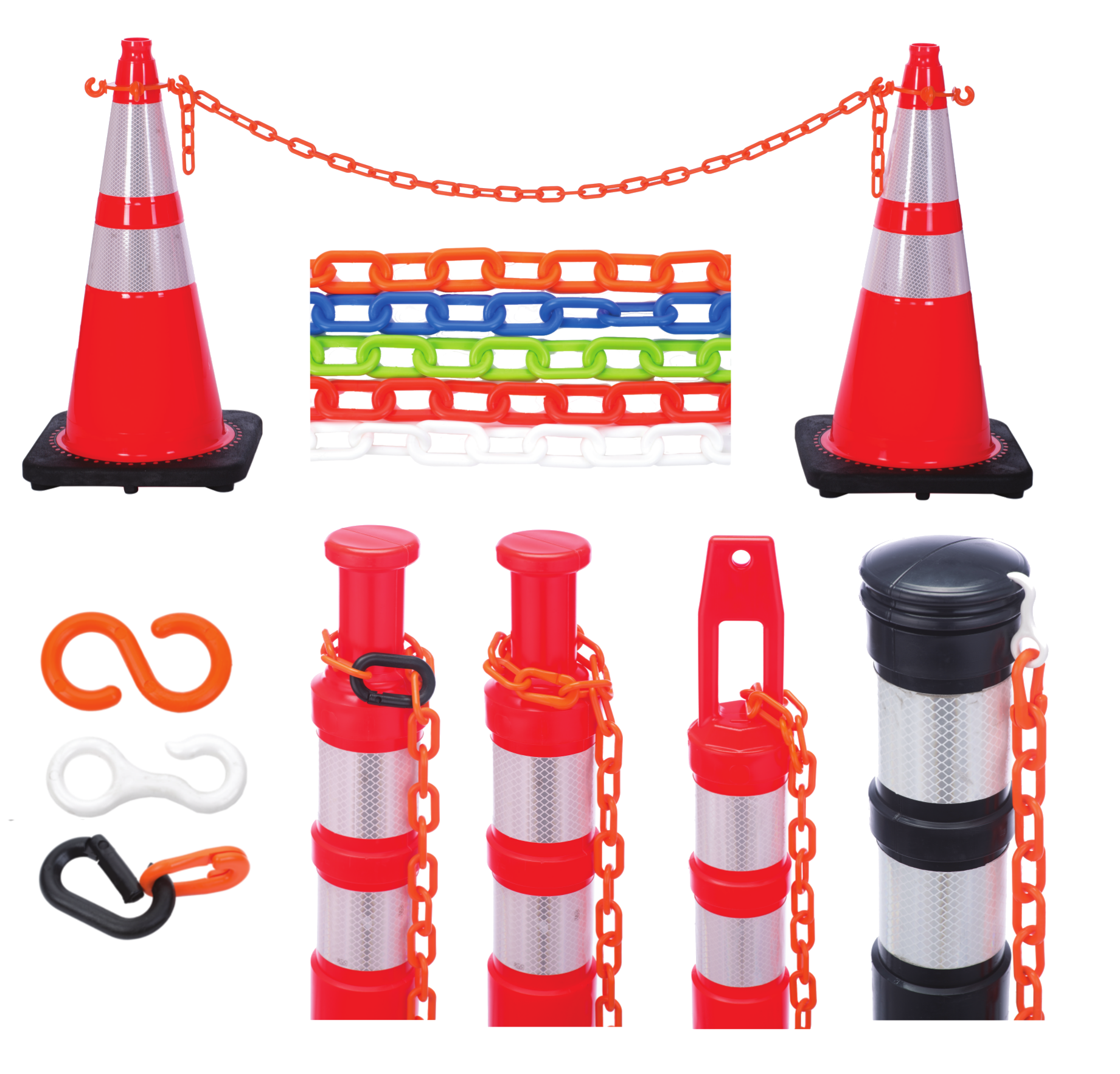 Cobra Tape
A highly visible, cost-effective belt barrier system that will fit all JBC™ cones and delineators.
Sold individually or set of 4 with storage case
Extends to 10'
Warning tape with Yellow/Black or Red/White pattern
Perfect option for walling pot holes
T Cap
Caution tape holder made from 100% recycled materials for JBC™ cones.
Designed to fit JBC™ cones exclusively
Made from 100% recyclable material